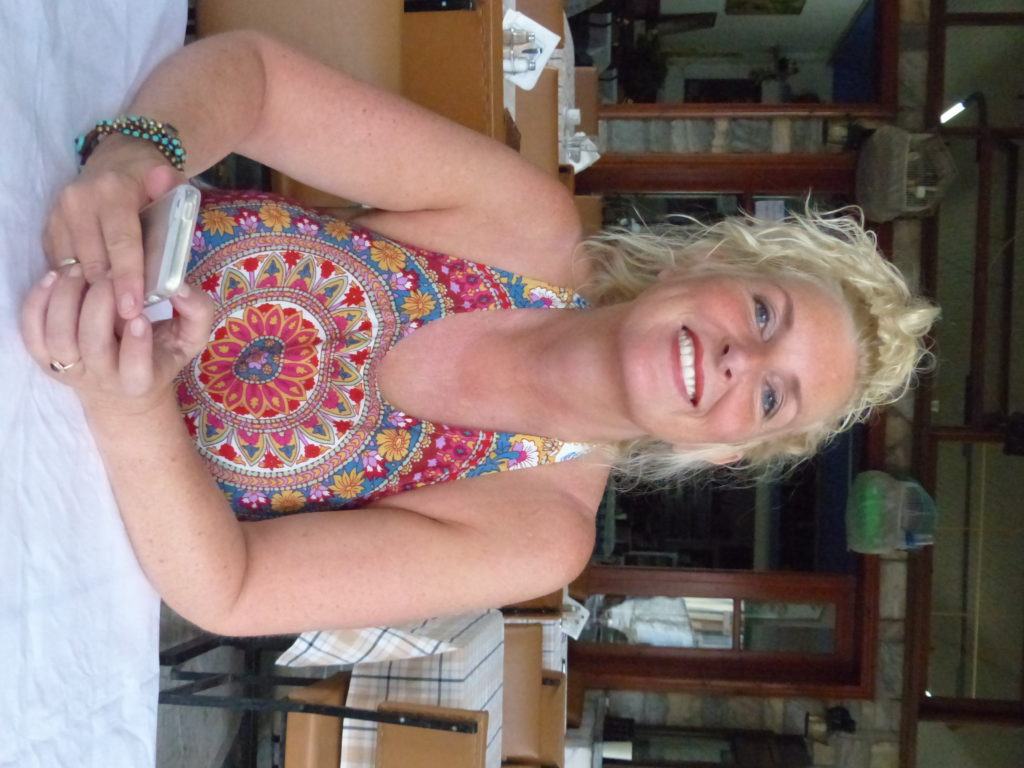 Loop je vast? Weet je het even niet meer? Ben je jezelf kwijt? Wil je (weer) voelen? weten wie je werkelijk bent?
In een coachingsgesprek gaan we op zoek naar wat je bezig houdt en gaan we een persoonlijk ontwikkelprogramma opzetten. Ik maak gebruik van verschillende technieken. Dit bekijken we individueel en soms op het moment van de afspraak.
Ik gebruik creatieve technieken, NLP technieken maar ook technieken vanuit de Access Consciousness en BodyMindRelease (BMR). Voor ontspanning kun je kiezen voor een hoofdmassage (Access Bars) of lichaamsmassage. Meditatie en visualisatie is ook mogelijk.
Ik ben op zoek naar jou als je echt de stap wilt maken om je mooiste leven te creeeren. Of als je al zover bent, en dit anderen wilt gaan leren.
Welke bijdrage kan ik aan JOU zijn?
Creatie coaching live en online met Access Tools
Access Bars behandelingen
Access Bars wellness treatment (dagdeel, gehele dag of dag met overnachting)
Access Bars 1-daagse trainingen
Access Bars weekend (1 dag class en 1 dag spelen met de Tools)
Behandeling met Access Lichaamsprocessen
Wat ik jou bied is al mijn (levens) ervaring en alles dat ik de afgelopen tijd heb geleerd en dat mijn leven veranderde.
Ik ben voor Access Bars getraind door Merlijn Wolsink, Caro Joy en Petra Siemers.
Daarnaast heb ik deel uit gemaakt van het team van Merlijn Wolsink en heb ik nauw met hem samen gewerkt .
Ik heb de vervolgtraining The Foundation gevolgd, de 3-daagse Body Class en dr. Dain Heer's de Choice of Possibilities in Stockholm.